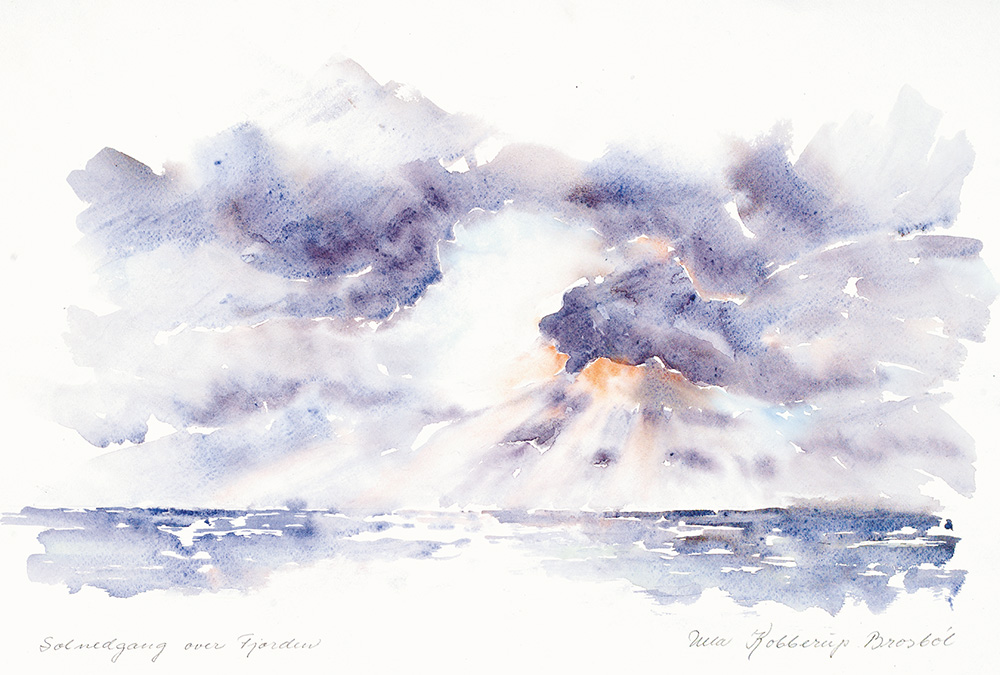 The western end of the Limfjord has been open on several occasions throughout history, and eventually closed by the sand again. During the Viking era, for example, it was possible to sail out through an opening at Vust, which nevertheless was closed by sand in the 1100s. After the Agger tongue was pierced in 1825 and 1839, however, they decided to keep access to the North Sea open. Access to the North Sea meant a huge recovery for living in the western part of the Limfjord.
Struer Museum, Jesper Bækgaard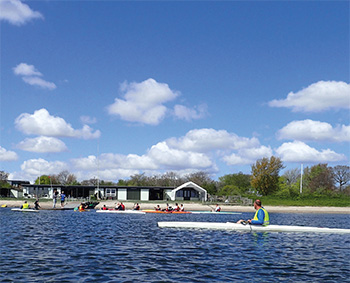 The Fjord is enjoyable in all kinds of weather
If you live in Struer or visit the city, you can hardly avoid being attracted by the seaside.
Based on the Struer Kayak Club, many have done kayaking and enjoyed the changing weather, the Limfjord and the fresh air. A sport that has attracted many citizens above the age of 10, who have been able to participate in kayaking.
In addition to physical activity, the sport provides tranquillity to the soul, fresh air and often with a curious seal as a spectator. A trip on the Limfjord is beautiful on a calm winters day as well as on a lovely summer day.
Today kayaking is done by children, teenagers and adults – both female and male. There is room for everyone, regardless of whether you want to do high-level kayak racing, touring or sea kayaking. What ever type of kayak you chose, the club and social life mean a lot to all of us.
Next door to us you will find Struer Rowing Club.
Struer Kajak Club has put the city Struer on the Danish map and the World Map too with its talented rowers over the years. Not least thanks to the great craftsmanship delivered by Struer Kajakfabrik (Struer Kayak Factory), which also offers Denmark's largest kayak store.
Lene og Peer Stakroge