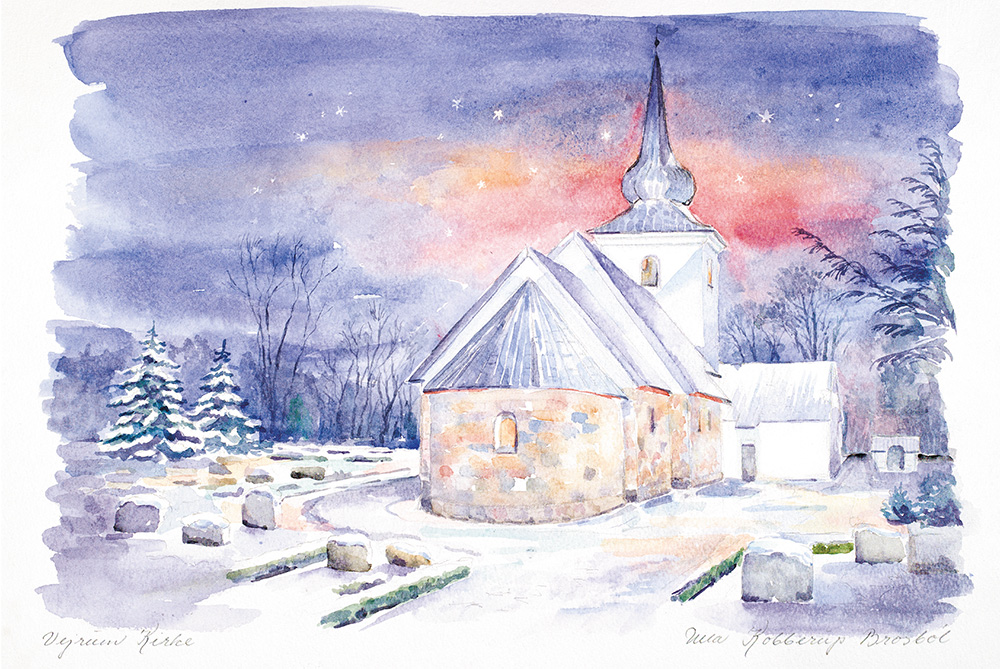 West of the main road between Struer and Holstebro you will find Vejrum Church. It is a Romanesque church with later additions of a porch and a tower. The church is from the 1100s or the 1200s.
By the end of the 1700s Jermiin, of the estate Ausumgaard, let the characteristic bulbous spire of the church build. At the entrance to the church it is remarkable to see that the heavy oak door has clear traces of sword strokes from the Swedish war era.
Contributions to the decoration of the church have come from the two estates Quistrup and Ausumgaard. Thus, the alter rails from 1715 was donated by Niels Overgaard of Quistrup, and the crucifix by his father Rasmus Overgaard, while the two top chairs on each side of the church floor belonged to Ausumgaard.
Struer Museum, Jesper Bækgaard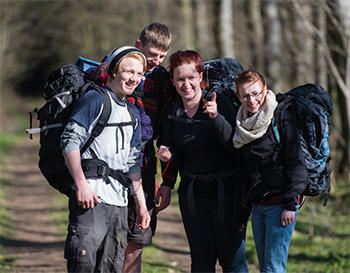 Food for thought
There we are, Hardsyssel Efterskole (boarding school) and Vejrum church, located beside the main road 11 between Struer and Holstebro. The church with its fine onion dome as the visible sign for finding both of us.
Vejrum Church is a good neighbour to Hardsyssel Boarding school, and you can see the church from our doorstep. In summer, hidden by the ash trees around the church, in the winter it is clearly seen.
Finally, we have the pleasure of hearing the church bell twice a day, and although we hardly notice it, the sound is there with its stability.
Hardsyssel Boarding school is affiliated with the national church community, so we use the church for our highlights. Every year we gather for Christmas and Easter service in the church.
At school, everyday life is all about the 120 pupils, whether it's the togetherness, the meals, the school's four lines: Outdoor, Music, Film and Sport, or Danish, English and Mathematics. The main thing is to get wise about life.
You can always use the tower at the neighbour as a mile stone!
Rolf Sanderhoff