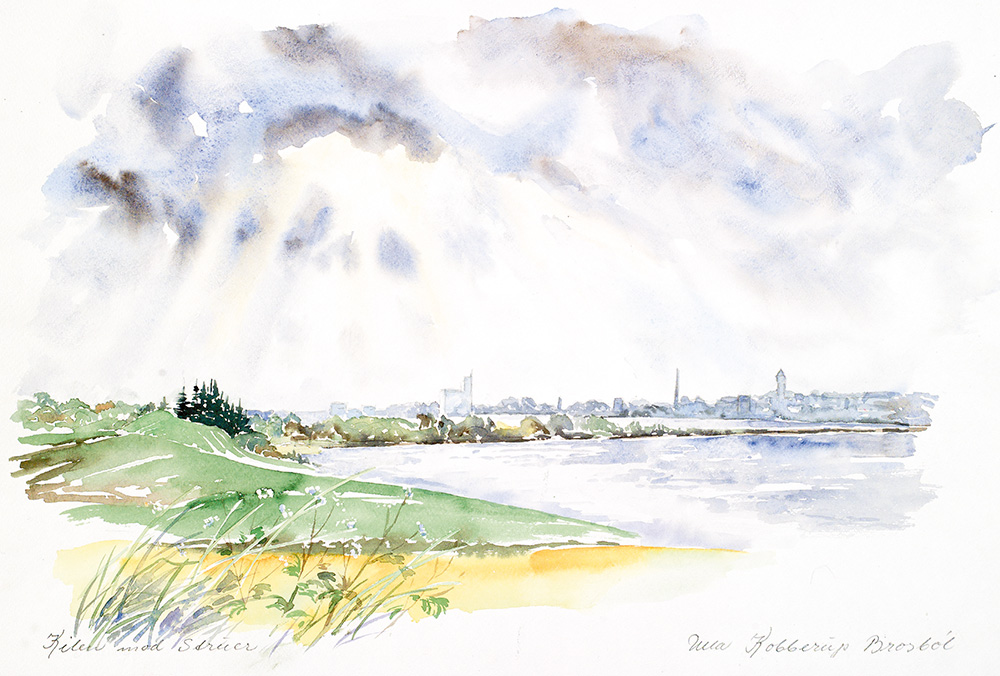 It may have been an impressive sight in 1085, when a whole Viking fleet gathered here in the inlet Kilen (The Wedge). It was king Knud the Holy, who had called the fleet together to make a raid on England. But he never showed up himself, and the fleet was spread again when the autumn came. King Knud passed a fine on to those who went back home, which led to an insurgency, which again ended with the murder of King Knud in St. Albani Church in the city of Odense.
Before the dam between Struer and Bremdal was build in 1856, one had to walk across the point, which could be dangerous, but the only other option would be to go all the way around Kilen. However, there was a bridge earlier. In 1589 the king ordered his lieutenant at Quistrup estate to build a bridge, but it was torn away by the ice already in 1640.
Struer Museum, Jesper Bækgaard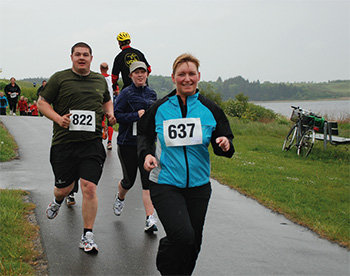 Exercise in beautiful surroundings
When Struer needed a new athletics club 35 years ago, it was obvious to name it after the Kilen, (The Wedge) formerly an inlet of the Limfjord, but now a lake surrounded by scenic and lush hills. A beautiful and distinctive countryside mainly formed by flowing water during the ice melting about 15,000 years ago.
Routes and trails in the area are widely used by pedestrians and joggers. The members of AK Kilen have trained there for many years. The club has also arranged races many times in the beautiful surroundings of Kilen.
The latest initiative is the Kilen Rundt (Around Kilen) race, which takes place every third Tuesday in May. More than 1000 participants take part in the race. There is a short route of 5km and a longer 10km route, both going through the hilly south eastern part of the Kilen.
Jan Kaare