The calendar pack contains:
· 12 beautiful watercolours from the commune of Struer with a red letter day calendar.
· 12 songs geared towards the year and life in general.
The songs have been recorded by different local artists, a childrens choir as well as a choir with adults.
· 12 small historical descriptions of the watercolours' localities.
· 12 small stories written by local residents: A fisherman, a paraglider, a jogger, a surfer, a yachtsman.
· 6 small postcards.
Price: 150 kr.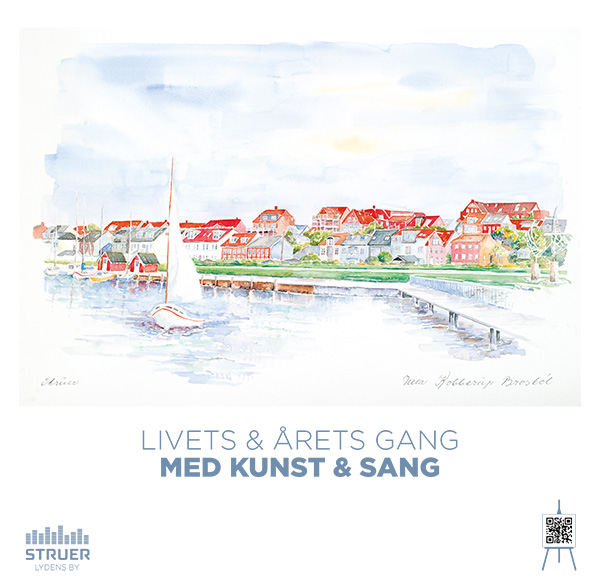 Price: 150 kr.