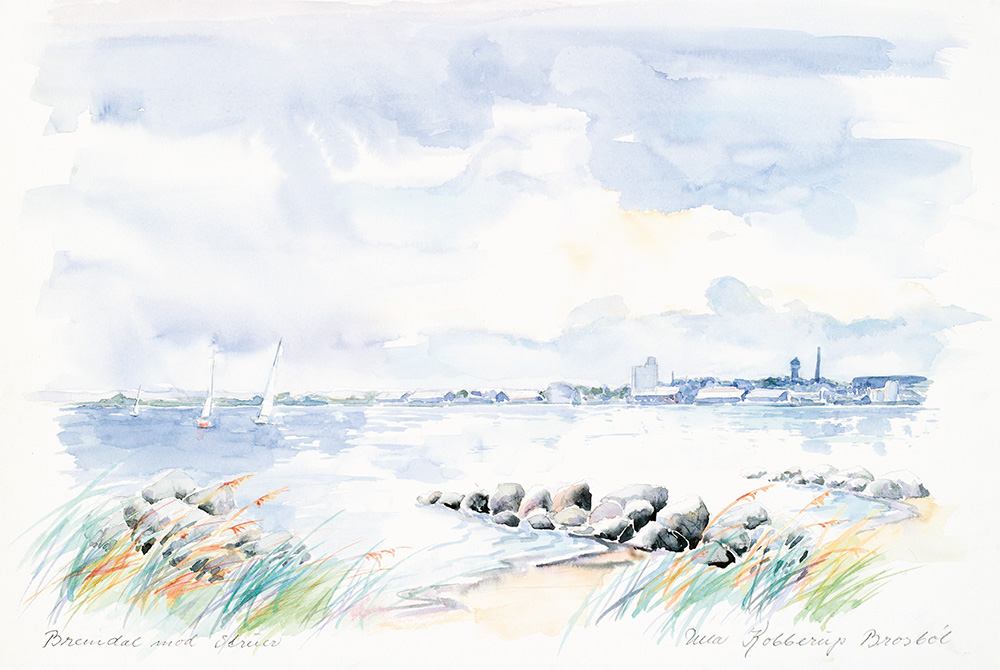 In 1850, Struer had the Limfjord's second largest trading fleet, but no port. It was grocer and consul in Holstebro, H.P. Rygaard, who started the whole thing. After the breakthrough of Agger Tounge in 1825, like the other merchants in Holstebro, he saw the possibilities of a port in Struer. H. P. Rygaard, however, was the one who took the biggest risk in moving both himself and his activities to Struer. He had 12 ships at sea, owned farms, two tileworks and a timber yard. Corn was sent to Norway with timber in return and to the UK with coal in return. From Hamburg the ships brought back wine and groceries. Due to the development by H. P. Rygaard, the new highway from Holstebro to Oddesund went through Struer, and therefore it was decided to build Holstebro Harbour at Struer. The harbour was consecrated in 1856, and now Struer having a harbour, it also made sense that the first railroad in Jutland would end here. The rest is history, as you say. After the construction of the railroad, Struer grew explosively for several decades.
Struer Museum, Jesper Bækgaard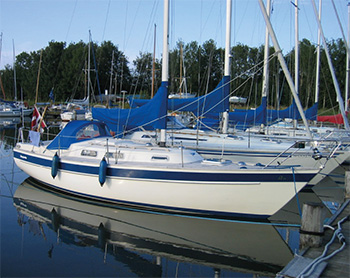 Struer seen from the sea
In the southwest corner of the Limfjord, near the island of Venoe, one of the Limfjord's finest and largest marinas, with its outer piers stretched out as a welcome to the city of Struer.
A boat trip from the eastern part of the Limfjord can be a bit harsh along the shores of Salling, but wind and waves calm down as you reach Venoe.
When mooring in the harbour of Struer, pedestrian streets and a selection of grocery stores are near by.
Struer is also a place for art and culture, and around it you will find wonderful nature with forests, beaches and fine fishing waters.
If you are having trouble leaving this area again, there are good opportunities to anchor or to use one of the five moorings at the Kleppen and Venoe island for an additional night or two.
Henning Dahlgaard
Nice to know:
If you are going to Struer by car, you will find good parking options at the port. In the 1st row towards the Limfjord you will find a motorhome park at the Sailing Club, Kurbad Limfjord (a health spa), dining, hotel etc.
In Bremdal you will find a youth hostel and a lovely campsite right down to the beach beside the kayak- and rowing clubs.
See more at: http://www.struer.dk/borger/kultur-og-fritid/turist-i-kommunen